If you're looking for some quick and easy dinner recipes, this one's for you. This spaghetti is made of pumpkin, so you'll get a ton of fiber and nutrients. And it goes so well together with our homemade sun dried tomato pesto.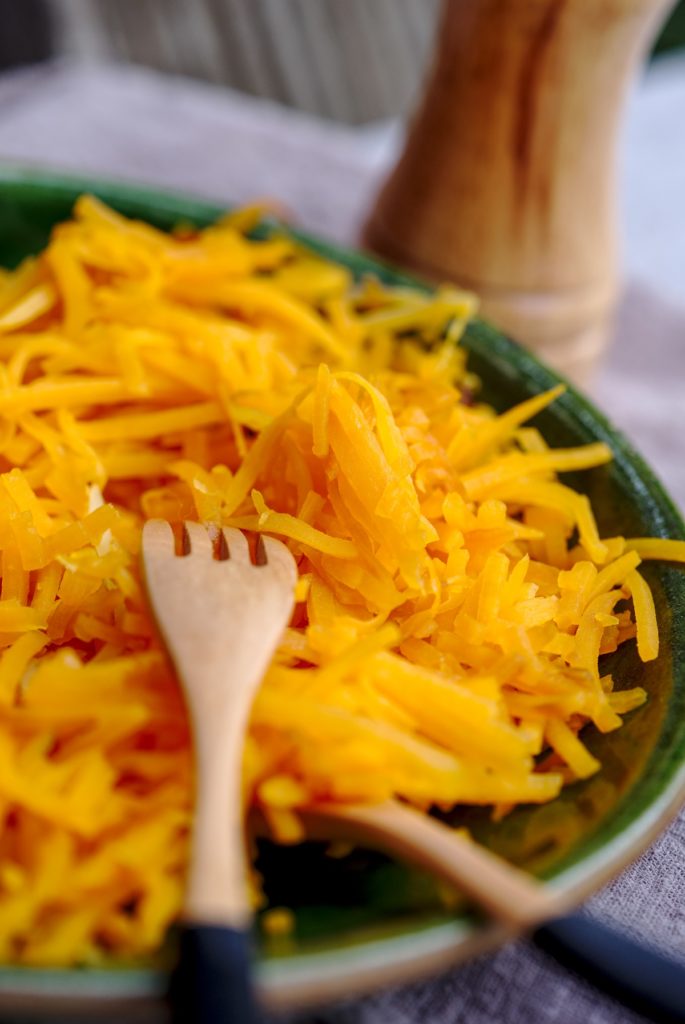 Instead of Parmesan we use nutritional yeast for the pesto recipe – not only is it vegan and paleo-friendly, it has a high quality protein content, lots of B vitamins and trace minerals.
This recipe is low carb, keto friendly, gluten free, paleo, vegan and dairy free. Perfect for a family dinner or a healthy lunch. Let's dig in!
You need:
For the sun dried tomato pesto:
1 cup fresh basil
⅓ cup sun dried tomatoes
1-2 tbsp. nutritional yeast
2 tbsp. pine nuts or cashews
1-2 garlic cloves
½ cup olive oil
2 tsp salt
For the pumpkin spaghetti:
1 medium butternut squash
Instructions:
Sun dried tomato pesto:
Put all the ingredients in a food processor. Process until smooth. If the pesto is too dry, add a bit more olive oil.
Store in a glass container in the fridge.
Pumpkin spaghetti:
Cut the pumpkin into large, spaghetti like strips. You can use a spiralizer, a julienne peeler or cut them with a sharp knife.
Put a pan over medium heat and grease it with olive oil. Add in the pumpkin spaghetti and cook for 5-6 minutes, until slightly soft.
Serve with sun dried tomato pesto and drizzle some olive oil on top.
Enjoy!