It's almost Christmas time and we couldn't be more excited about it! Because what's Christmas without an old-fashioned homemade Christmas cake? Especially if it's healthy and very easy to make!
We love a good paleo cake recipe and this one's no different. We prefer to keep our baked goods flourless, so instead we use coconut flour and our ground vanilla. And let's not even start with the frosting recipe! You'll love it.
This time we used fresh blueberries, but feel free to use whatever fruit or berries you prefer! To give it some extra Christmas vibe, you can use cranberries, orange, lingonberries, cherries or apricots.
The quantities in this recipe are for one medium cake, which you will later cut in half. Here's how you can make this simple layered Christmas cake: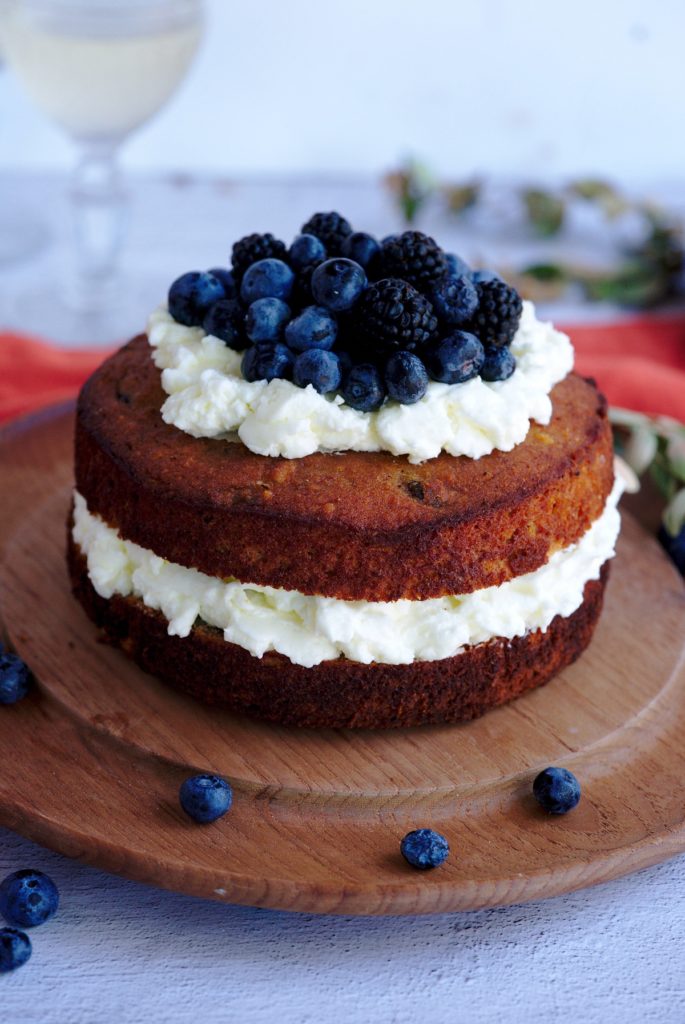 You need:
For the cake:
¾ cup coconut flour
½ cup melted (vegan) butter
4 eggs
½ cup honey
½ cup raisins
⅓ cup dried apricots
2 tbsp crushed nuts (walnuts,
1 tbsp lemon zest
grated nutmeg
For the frosting:
1/2 cup sunflower oil
1/2 cup coconut oil
1/3 cup tapioca flour
1/3 cup maple syrup
Berries or fruit of your choice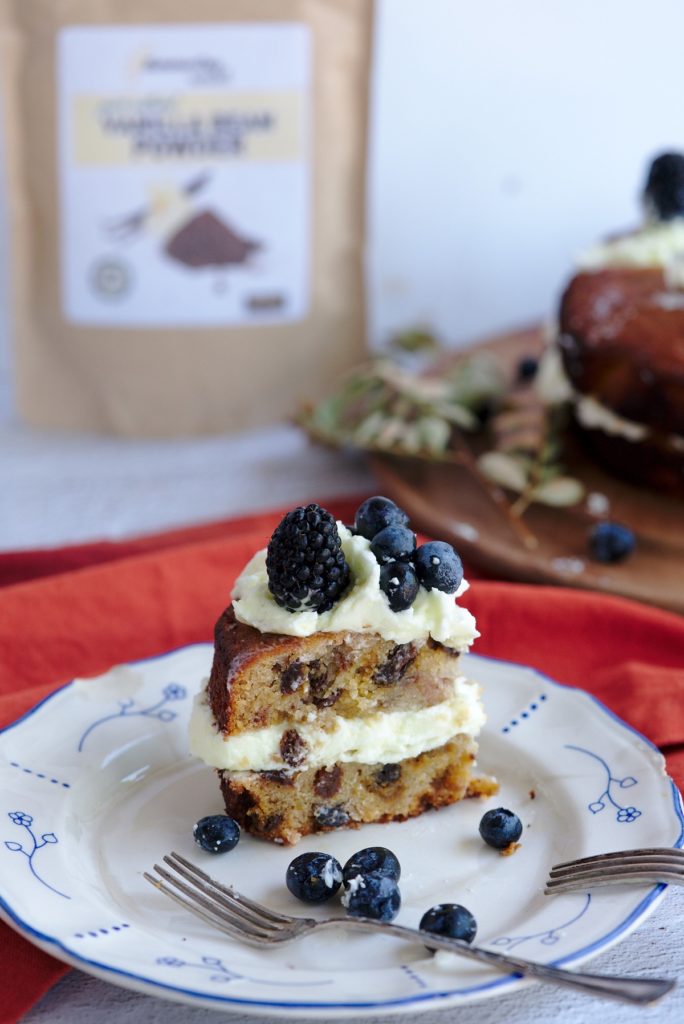 Instructions:
In a bowl, beat the egg whites until airy and fluffy. Set aside.
In a separate bowl, mix honey with egg yolks, melted butter,vanilla , lemon zest.
Add in baking powder, coconut flour, raisins, dried apricots and crushed nuts.
Mix the dough gently with the egg whites.
Preheat oven to 350°F.
Grease a 6-inch-tall cake pan and pour the cake batter inside.
Bake for about 30 minutes (use a toothpick to see if any cake dough sticks to it – if it's ready, the toothpick will come out clean) and then let cool.
Meanwhile, to make the frosting, whip all the frosting ingredients until it's well combined, smooth and creamy.
To serve, carefully cut the cooled down cake into half, making two separate layers. Spread 2/3 of the frosting between the two layers and 1/3 of the frosting on top of the cake. Decorate with your favorite fruit or berries and add a dusting of vanilla on top of the cake with a sieve.
Enjoy!